Water Damage Restoration Denver – MSS Cleaning
Flood Water Extraction and Clean Up
When you're facing a water damage emergency, call the experienced professionals at MSS Cleaning
Water Restoration in Denver and the Surrounding Area
Many things that can cause flood water to gather in your home or business. Burst pipes, failed water heaters, rainwater seeping through a wall or open window and myriad other things that cause a major water emergency.
Regardless of what caused the water damage, let the friendly professional restoration team at MSS Cleaning help you clean it up.
Water Extraction and Clean Up Services
When faced with any Denver water damage restoration needs, the first step is usually getting the water out. Water extraction is a vital step that our certified technicians can expertly handle.
How We Extract Water from Homes and Businesses
Depending on the severity of the flooding, we usually extract the water using our truck mounted machines. For serious flooding, starting first with a sump pump may be necessary to remove standing water.
We have powerful truck mounted machines. Our cleanup and restoration technicians connect hoses and then use flood extraction equipment to suck up the water.
We're here to support you any way we can through this difficult experience.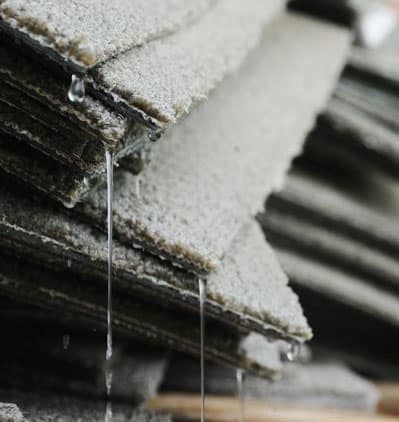 Water Restoration for Carpet
When we're extracting water from carpet, sometimes it can be left in place while the water restoration is done. Other times, often based on the amount of water or other emergency water situations, we'll pull up the carpet. Afterwards, our technicians will remove the carpet pad.
Next, we will clean the carpet and install new carpet pad. Lastly, we'll expertly stretch the carpet back into place.
Certain kinds of water, like a sewage backup, calls for full removal of the carpet and pad. With these situations, we can still help with new carpet installation once the restoration is otherwise completed.
Equipment Used for Drying During Water Restoration
We use powerful truck mounted and portable equipment. With this equipment, we can remove nearly all of the water in flood damaged areas.
For the small amount of remaining water, we place industrial high speed fans and dehumidifiers. These dry out the remaining water. Using a moisture meter, we then take ongoing daily readings until everything is fully dried.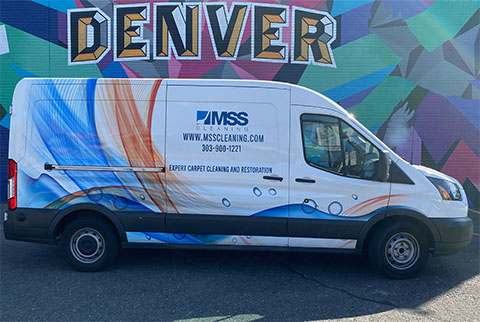 Dealing with Drywall and Baseboards
Often times drywall and baseboards are affected by flood water. Using a moisture meter as part of our water mitigation strategy, we identify those areas that cannot be salvaged. These then need to be removed.
In many instances, we'll also have to remove the wet, soggy drywall. Depending on the baseboard material, they may be salvageable through cleaning and drying. Other times they may need to be removed along with the drywall.
Avoiding the Risk of Microbial Growth or Mold During Water Restoration
Speed is key to any successful water restoration Denver job. The longer water sits in a home or business, the higher the probability that microbial growth can start. This is something best avoided entirely.
Once mold or other microbial growth begins to propagate, the restoration significantly increases in cost and time needed to complete the job.
Because of the damage both standing water and prolonged wetness can cause, it's best to begin restoration on site as soon as possible. Water extraction needs to begin soon after a flood. We also need to begin removing wet and soggy drywall or other areas that can trap moisture. This is important to keep microbial growth from occurring.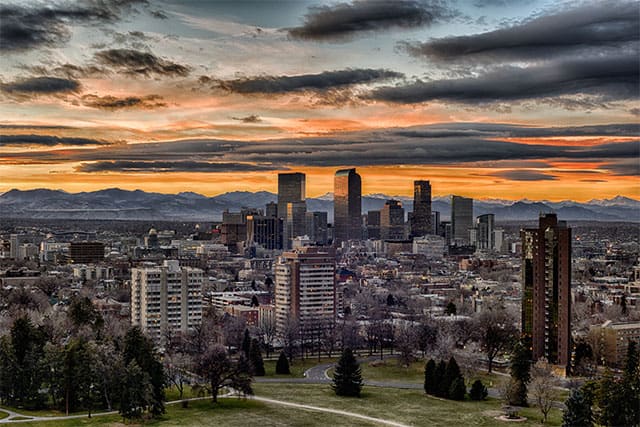 Denver Water Restoration Special Considerations
Denver isn't traditionally susceptible to the traditional floods that occur more frequently in many areas of the country. However, there are still plenty reasons to need flood water extraction.
When you're faced with a water emergency, you want to deal with a certified local company. You want someone nearby who you can trust your water extraction and restoration needs with.
Local Professional Water Restoration Services
MSS Cleaning has a team of skilled restoration pros. We bring significant experience in cleaning and water restoration services. Not only can we provide water damage restoration services, but we can also expertly clean surfaces and reinstall carpet too.
Going through a water damage restoration on your home is never fun. We promise to make every effort to tackle your project with efficiency. We'll also do all that we can to minimize the impact on your daily life as we are coming to and from your home.ve your homeowner's insurance.
Homeowners Insurance Claim for Water Restoration or Not?
Smaller Water Restoration Jobs
When you hire a water restoration company, you'll sometimes face a decision of whether to involve your homeowner's insurance. For small jobs, like when a bit of fresh water has leaked onto a carpet, it may be more cost effective to pay out of pocket.
Sometimes the cost to restore the area does not exceed the cost of the deductible on your homeowner's insurance. In cases like this, it may not make sense to involve your insurance company.
Larger Restoration Jobs
Many restoration projects are larger and more involved. Perhaps multiple floors of a house are involved. Maybe a pipe burst and now there is standing water in the basement. Or, hardwood floors, furniture, or valuables have been damaged by water.
In these cases, it's almost a certainty that you'll want to involve your homeowners insurance.
Fair and Honest Estimates
In either case, we'll do our best to provide a fair and honest estimate up front. From here, you will be able to make an informed decision. In some cases, we can provide an exact estimate before we start any work.
We're Here to Help
When disaster strikes, you need more than prompt, professional work to get started. You also need exceptional customer service. Everything we do at MSS Cleaning revolves around you, our customers. We take that responsibility seriously and look forward to serving you!