Commercial Carpet Cleaning Denver
Professional Carpet, Upholstery and Tile Cleaning Solutions
MSS Cleaning – Denver Commercial Carpet Cleaning Experts
Denver Commercial Carpet Cleaning You Can Trust
Commercial carpet cleaning is important both to maintain the appearance of your carpet and to add longevity to a costly investment. 
At MSS Cleaning we're the local, non-subcontracted experts who clean carpets for offices, churches, retail, restaurants and more.
Whether you have 1,000 square feet or 100,000, let us help with all of your facility's needs.

Clear, Easy Communication
Work with local, certified carpet cleaning pros, not a call center
Email confirmations, reminders, follow up
Easy booking via phone, email, or online

Effortless Billing and Vendor Integrations
We integrate with your systems
Credit card, ACH, check or cash all accepted
Electronic estimates and invoices
W9 and proof of insurance available

Carpet Cleaning on Your Schedule
Days, nights, and weekend appointments are available
We'll build a cleaning program tailored to your needs
One time appointments are available, too

Better Technicians & Equipment
IICRC certified, experienced technicians
Powerful, modern truck mounted commercial carpet cleaning equipment
Cleaner carpets and faster dry times
No sticky, crunchy residue left behind
Cleaning Every Kind of Commercial Space
We specialize in office carpet cleaning as well as carpet cleaning for large spaces such as churches. We also clean carpet in retail spaces and restaurants.
Our current clients include some of Denver's largest companies. We clean spaces from 1,000 square feet to beyond 100,000. Whether you have a single location or many, we'll build you a customized commercial carpet cleaning plan to fit your needs.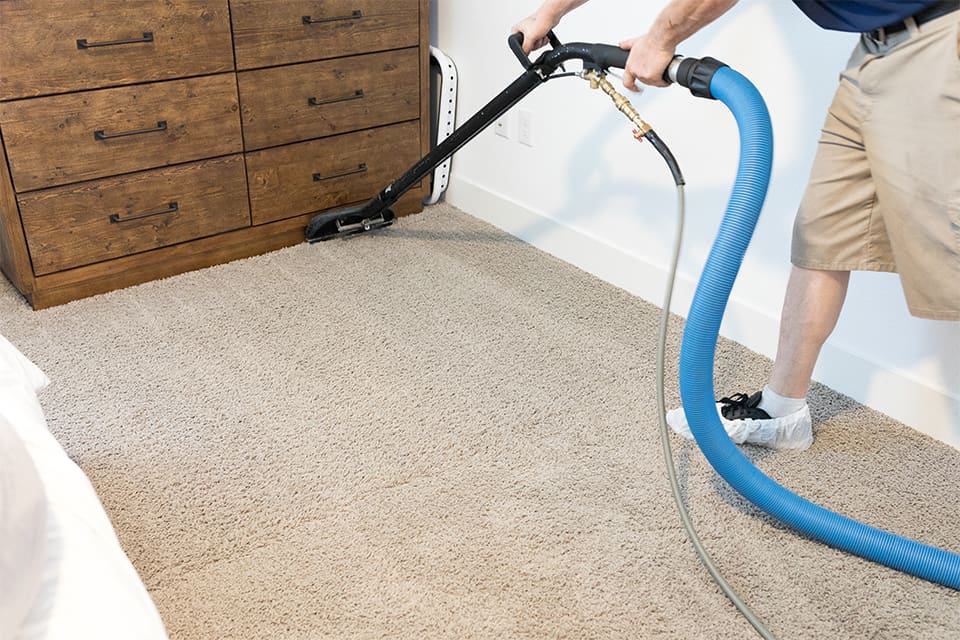 Denver Commercial Carpet Cleaning Reviews
MSS came and cleaned the carpets of our 4,000 sf office and did an amazing job. I called and got a quote the same day.
Price was extremely reasonable, especially for the high quality of work. Service was scheduled within a week of quoting. Would definitely use again!!
We had a great experience. We have a retail space and we had them clean our carpets and some furniture. Amalio was so nice and professional.
Easy to work with from the first call through payment after the job was complete. We will use them again!
We met with Andrew regarding an estimate to clean carpet, furniture and some carpet repairs. He was able to schedule an appointment around our needs, showed up on time.
They did an excellent job with the cleaning and repairs, the building smelled fresh and clean not chemically or musty. Everything looked great. We will continue to work with Andrew and MSS Cleaning for any future needs!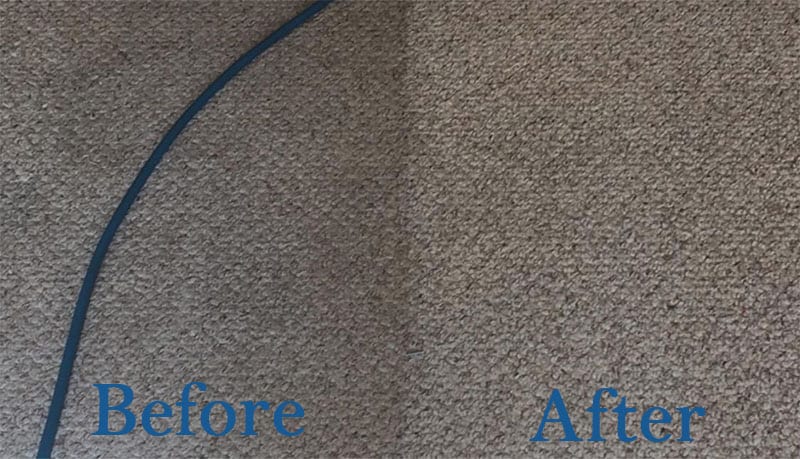 Commercial Carpet Cleaning Process Includes:
Pre-treating stains
Pre-spraying traffic areas and other heavily soiled areas
Machine agitation
A full hot water extraction (steam cleaning)
Follow up stain treatment as needed
High speed air movers, when called for
Trust Your Carpets to Professionals, Not Subcontractors
Unlike a lot of national companies and franchises, we don't subcontract any of our Denver commercial carpet cleaning. 
Everything is done by our professional, certified team members. This saves you from having to deal with a clueless national account manager or subcontractors who fly through a job.
At MSS Cleaning, we're local Denver, CO carpet cleaners who care about quality work and providing exceptional customer service.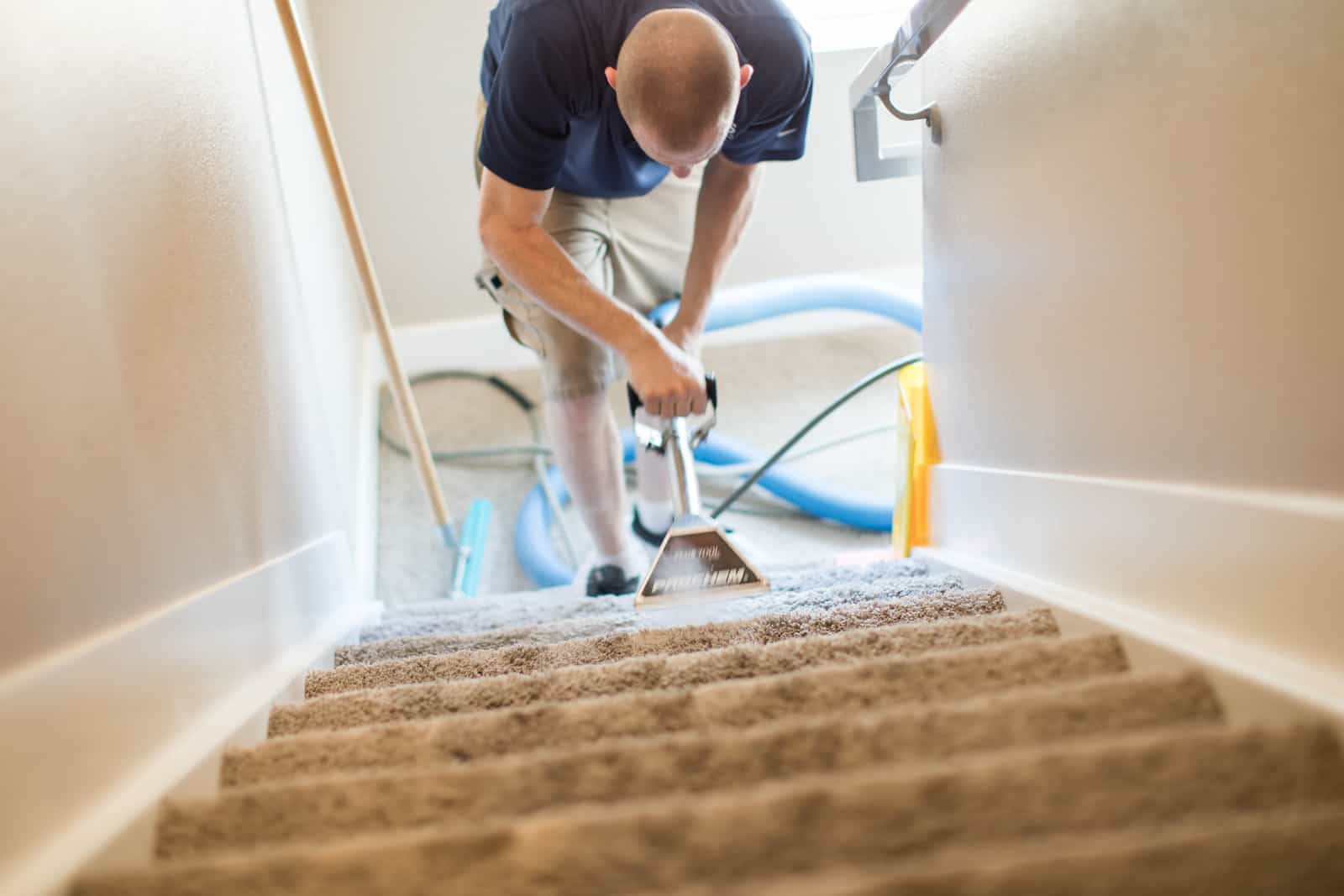 Commercial Carpet Cleaning Maintenance Plans Make Sense
Your commercial carpet was an expensive investment. It probably cost somewhere around $3-5 per sq. ft. 
If you consider the cost of replacing that carpet in a 10,000 sq. ft. space, you could be looking at a price tag of $50,000.
More Than Just Spot Removal, Cost Savings!
There is more to getting your carpets cleaned than just about removing unsightly spots and stains. Of course, we'll do that too.
Carpet cleaning is also about adding longevity to your carpet to avoid a costly early replacement.
Carpet cleaning keeps your carpet looking great, saving you money in the long run.
Better Commercial Equipment = A Better Clean
If you're going to call yourself a professional Denver commercial carpet cleaner, you better have the equipment to back that claim up.
Commercial jobs require long hose pulls and extra hot water.
To generate enough vacuum and heat over long distances, you need some serious equipment. Which we have.
Commercial Truck Mounted Carpet Cleaning Machines
Our modern truck mounted carpet cleaning plants are top of the line. These aren't weak residential machines or something that looks likes its from the 1980s.
With our powerful equipment, you'll experience cleaner carpets.
Dry times will be faster, too. Meaning your carpets dry in hours not days.
Avoid concerns about water damage from over-wetting or not having enough power to properly extract the water.
Portable Equipment When Needed
For high rises or places where hoses cannot go, we also have powerful portable carpet and upholstery cleaning equipment.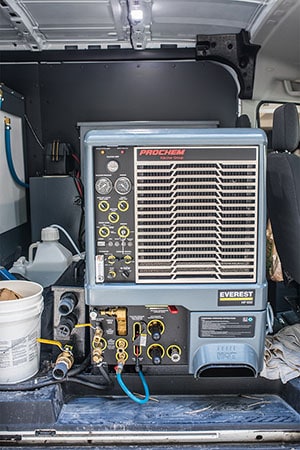 Additional Commercial Services We Offer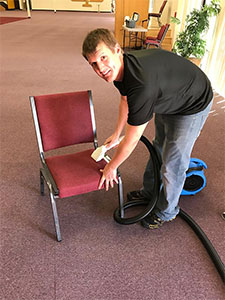 Free Quote and Service Plan
We recommend a customized commercial carpet cleaning service plan for your business. Let us come by your commercial space, measure it with a laser, and develop a precise plan considering factors like the amount of foot traffic, soil level, and carpet type for your specific business.
Call MSS Cleaning first, we're your
local

Denver commercial carpet cleaner