Denver Area Rug Cleaning Experts
At MSS Cleaning, we clean area rugs of all shapes, sizes, colors and fiber types. From synthetic to wool, silk to cotton and beyond. We're trusted experts that can safely and effectively clean area rugs of every kind.
Trusted Professionals Throughout The Denver Area
We work hard to deliver a five star experience for all of our customers. 
We do this through hiring and training incredible employees, using only the finest equipment, and by creating an outstanding experience for our customers all across the Greater Denver Area.
Your neighbors are noticing the MSS Cleaning difference and we know you will too.
Area Rug Services Offered
Area rugs differ significantly in the care they require. Because of that, we offer varying types of care for each rug type. Some can be cleaned in your home or business, while others require cleaning at our shop or in a full rug plant.  We are happy to discuss your area rug needs with you and provide a price quote over the phone.
In Home Area Rug Cleaning
 In home cleaning is the least expensive method we offer. In order to clean rugs in your home, we need to be able to move them to a tile floor, clean concrete area, or deck space (weather permitting).
 Cleaning over hardwood floors or other carpeting is never a good idea and it's something we won't do. 
Cleaning Synthetic Area Rugs
 Typical synthetic fibers – nylon, polyester, triexta and olefin can usually be safely and effectively cleaned in a home.  
Synthetic rugs respond well to the truck mounted carpet and rug cleaning method we do in homes. Because of this, we can clean them just like we clean carpets.
Area Rug Cleaning at Our Shop
Many rugs can be cleaned in your home, but exceptions like long shag rugs or machine made wool rugs should be cleaned at our shop. While this isn't the full rug plant mentioned above, we have extra space, fans, and dehumidifiers to better clean rugs that can't be cleaned in your home, or if you don't have a safe place to clean them. This saves you the cost of the full rug plant, while still providing a more thorough cleaning.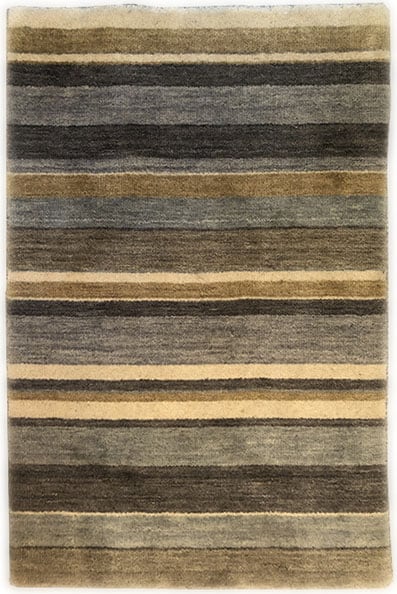 Fine Rug Cleaning
Oriental rugs and other fine rugs require special cleaning considerations. Because these rugs are hand made and typically hand dyed, they are delicate pieces that require special care. Wool, silk and other exotic fibers are more easily damaged by solutions that are the wrong pH, excessive heat and so on.
Because of this, we clean oriental and other fine rugs in a full rug plant, whereas we may be able to clean other rugs in home or at our shop.
Special Considerations
With Oriental Rugs, it's important that they be cleaned in a full water bath so that any dye that may be released is rinsed away. This keeps it from bleeding into the other fibers and/or muddying the appearance of the rug. 
Additionally, wool holds a significant amount of dry soil that first must be removed with a duster before cleaning. 
Finally, certain special solutions must be used to avoid damaging the wool fibers. Typical carpet cleaning methods when done incorrectly damage fine rugs.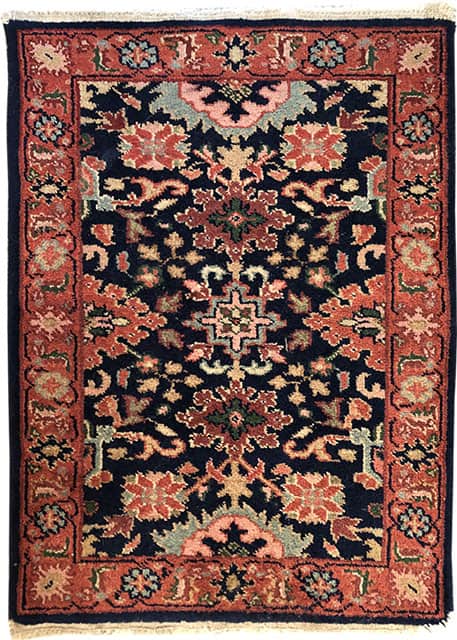 Additional Services Offered
At MSS Cleaning, we also provide a variety of services to keep your home or business looking it's best.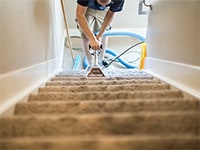 Residential and commercial carpet cleaning. We clean Oriental rugs and other area rugs too.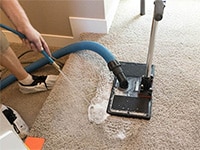 We're true experts at solving difficult carpet pet odor, pet urine, and pet stain issues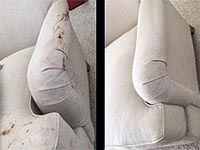 Top quality upholstery cleaning using equipment that thoroughly cleans without over-wetting or leaving streaks
MSS Cleaning – The Denver Area Rug Cleaners You Can Trust
Regardless of what kind of area rug cleaning you need, we're here to help. Give us a call or book an appointment online. We're looking forward to helping you with your Denver rug cleaning project.