MSS Cleaning – Upholstery Cleaning Denver
Professional Furniture Cleaning Services
Life doesn't always go as planned. Especially if you have kids or pets.
That's why you need a Denver upholstery cleaning company to fix all of life's mishaps.
Denver Upholstery Cleaning Services
No one wants to sit on a stained and grungy looking sofa or chair.
Over time, your upholstery collects dirt, dust and stains. Sometimes something happens to prompt the need for a cleaning. Other times, you just realize it's been a while.
Perhaps now its time for you to schedule an upholstery cleaning.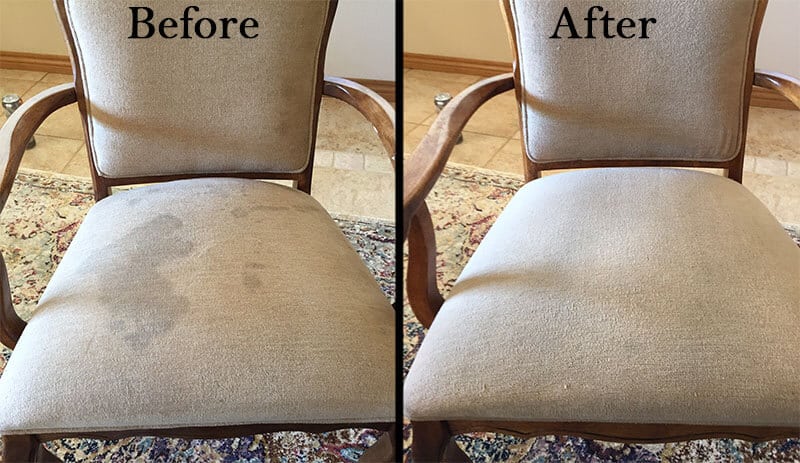 Trust The Upholstery Cleaning Experts
When it comes time to clean your upholstery, you want to work with the best upholstery cleaners in Denver. As you can tell from our numerous positive reviews, we do great work and our reviews speak for themselves!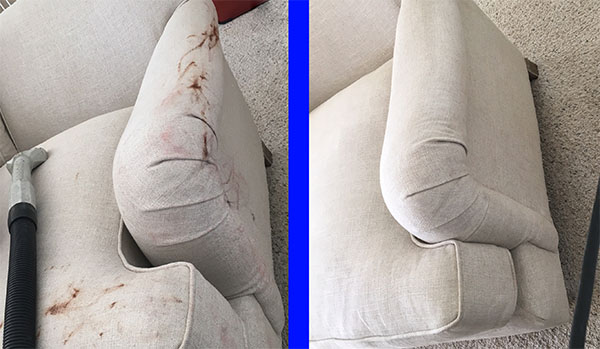 We Can Clean Just About Anything Out Of Upholstery
One of our customer's daughter's smeared make-up and bronzer on her brand new sofa.
That's when she called us, understandably distraught, praying that her sofa could be cleaned. 
As you can see, the results speak for themselves. Back to new again! Beyond Makeup, we've also cleaned wine, pet throw up, food and drink stains… and plenty more spots and stains. If you can imagine it, we've probably cleaned it.
How Do We Clean Upholstery So Well?
Call The Upholstery Cleaning Professionals at MSS Cleaning
At MSS Cleaning our "standard" upholstery cleaning services are what other companies would consider "restorative". You only want the best for your upholstered furniture.
Let the highly recommended pros at MSS be your first call. We can tackle just about any kind of spot or stain.
"Great service, very professional they did an amazing job!!! My couches and carpet look brand new!"
"Great service, very professional they did an amazing job!!! My couches and carpet look brand new! Excellent service and communication! Andrew and his team were very accommodating with our last minute schedule changes and fit us in within a few days after we had to cancel our initial appointment due to an emergency.

We had our basement carpet and a sectional sofa cleaned. The team called to let us know they were on their way and showed up a bit ahead of time. Gilbert and Alberto took their time and did an excellent job, they were careful with the hoses and equipment and encouraged us to check everything to make sure we were happy.

Great customer service, friendly crew, great job, and reasonable pricing – I'll be using MSS Cleaning again."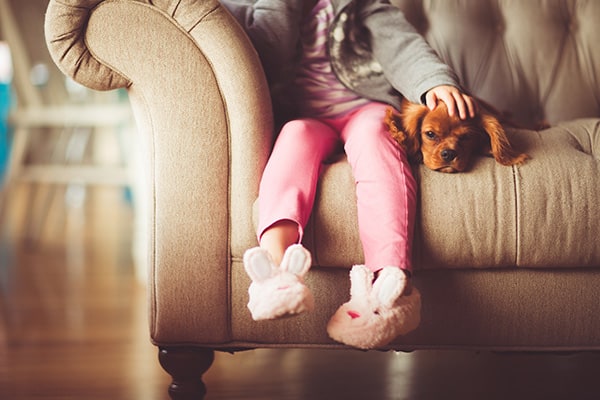 How We Clean Upholstery
Hot Water Extraction (AKA steam cleaning) is what we typically use to clean your upholstery.
This process cleans thoroughly, yet gently. We use only the best quality pre-sprays and rinses.
State of the Art Equipment
Our best-in-class Drimaster upholstery cleaner hand tools do an amazing job of gently deep cleaning without over-wetting.
These tools are connected to our extremely powerful truck mounted system to extract the water and solutions.
This eliminates streaking in the fabric and leads to industry leading dry times so your furniture is fully dry in a few hours.
Family and Pet Friendly 
These are pet and human friendly products that also rinse clean, leaving no residue behind.
This ensures the fabric won't brown out and is instead left renewed, smooth and soft to the touch. 
Denver Carpet and Upholstery Cleaning
Do you have both carpets and upholstery that require professional cleaning? Great!
Not only do we provide superior quality and customer service for upholstery cleaning, we also provide incredible carpet cleaning services too.
Carpet and Upholstery Cleaning on the Same Day
While we're at your home, we can easily add on carpet cleaning to your upholstery cleaning service.
Now you've got a convenient way to get both your carpet cleaning and upholstery cleaning done on the same day.
Professional Upholstery Cleaning Denver
Knowing which upholstery cleaning method to use requires a solid knowledge of the right methods to safely clean the upholstery and keep it looking great.
Our upholstery technicians have specific coursework and many years of practice. Also, they are enrolled in continuing education. This furthers their knowledge and helps keep them current.
Because of this, you always know you're getting the best upholstery cleaning in Denver and the surrounding area, from people who really care.
Upholstery Cleaning for Most Any Brand
Our upholstery cleaning service covers just about any upholstered item you can think of. Whether you need to clean a Room and Board sofa, or to clean a Crate and Barrel armchair, Arhaus dining room chair, or to clean Macy's throw pillows, we can help.
Regardless of who makes the upholstery, and regardless of what kind of fabric is, we almost always have a solution.
Just as we clean upholstery, we can also clean mattresses using the same methods. Proper cleaning can also help sanitize mattresses using hot water extraction (steam cleaning).
We Can Clean Just About Any Kind of Upholstery or Fabric
MSS Cleaning technicians clean a variety of different fabrics. Polyester, synthetics and microfiber are among some of the fabrics we can clean. In certain instances, our clients come to us with upholstery that has been stained. We can typically provide spot cleaning to remove these stains as well.
Located at Santa Fe and Alameda in Denver, our office and warehouse are centrally located. This allows us to provide professional upholstery cleaning services to the greater Denver metro area.
For Offices or Commercial Spaces
We also provide commercial upholstery cleaning services as well. Many of our commercial upholstery cleaning customers are high end restaurants, offices, and more.