MSS Cleaning is your premier Denver carpet cleaning company. In addition to carpet cleaning, we also provide a wide range of residential and commercial cleaning services. Whether you need home & office cleaning services like tile and grout cleaning, upholstery cleaning, and high dusting, or you would like help with daily janitorial services, you're in the right place.
Commercial Cleaning Services
At MSS Cleaning, we're your local Denver commercial cleaning company. We also provide upholstery cleaning, tile and grout cleaning, hot pressure washing and more. For interiors to exteriors, and all the cracks in between, MSS is your comprehensive commercial cleaning partner serving the entire Greater Denver Area.
Armed with our top of the line equipment, and a lot of know how, MSS Cleaning's expert IICRC certified home carpet cleaning technicians deliver the highest quality work to your home, apartment or condo. We offer home carpet steam cleaning, carpet repair and stretching, tile cleaning, upholstery cleaning and more in the greater Denver area.
Professional Equipment
MSS Cleaning uses only state of the art commercial carpet cleaners, tile cleaners, and industrial pressure washers. Whether we're carpet cleaning your home or you business, rest assured we're not using inferior, old, low powered equipment.
Flexible Scheduling
MSS Cleaning has the flexibility and scale to meet your scheduling requirements and we are committed to on-time, on-schedule service. We offer commercial cleaning services 7 days a week, day and night. Scheduling for home carpet cleaning services is also flexible, with appointments during the day Monday through Friday.
Denver Cleaning Company
Running a successful business isn't easy work. That's why you need a dependable Denver commercial carpet cleaning company to partner with you to keep your facilities looking their best. Whether you need commercial carpet cleaning, commercial tile cleaners, upholstery cleaners, hot pressure washers or other services, we've got you covered!
Pressure Washing
Building Exteriors, Hot Pressure Washing
Our Carpet Cleaning Formula: Hot Water + High Pressure + Serious Suction
Our truck mounted and portable commercial carpet cleaners are top of the line commercial grade machines. MSS Cleaning delivers the power to clean your carpet right. Instead of soaking your carpet in detergents, we take advantage of our superior equipment and solutions. Using specially formulated spot treatments, pre-sprays and rinses, we power through dirt and grime. From there, dirty water is then powerfully vacuumed out and responsibly disposed of. You're left with a clean carpet that's dry within hours, or less. Whether you need commercial carpet cleaning or home carpet cleaning, we've got you covered. We'll bring the right tools and know-how to make your carpets look amazing and keep them that way. MSS Cleaning is your local Denver carpet cleaning company.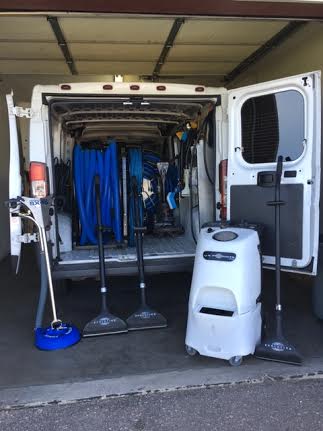 Why MSS Cleaning?
At MSS Cleaning, we believe our customers deserve a reliable and professional Lakewood carpet cleaning company to serve their business or home. We are proud to be a local Denver carpet cleaning company that stakes our reputation on getting the job done right – on time, the first time. MSS Cleaning services a number of areas providing carpet cleaning in Lakewood, Aurora, Parker, and all of the Greater Denver Area. Learn more about us.