Oriental and Other Fine Rug Cleaning
Expert cleaning for Oriental, Persian, Navajo rugs and more in Denver and the surrounding area
Trust the Rug Cleaning Professionals
Your Oriental rugs and other fine rugs are valuable pieces that require special care and attention. When it comes to cleaning your quality rugs, you want trusted experts who will professionally clean your textiles without harming them.
MSS Cleaning is here to help. We'll come to your home and pick up your rug. Then, we expertly remove dust, dirt, allergens, spots and stains. After they are done, we return them to your home and place them in their original location in your home.

Schedule
Book an appointment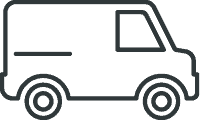 Pickup
We'll pickup your rug at your home
Cleaning
Your rug is cleaned at the rug plant

Delivery
We deliver and reinstall your clean rug to your home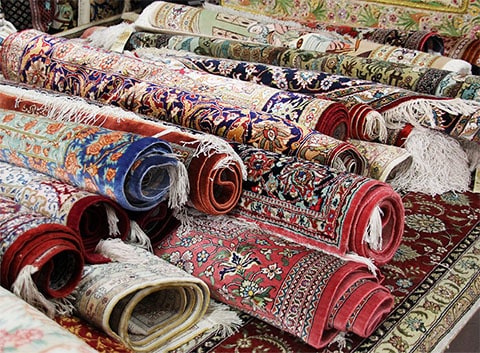 Rug Cleaning for All Types of Rugs
We expertly clean fine rugs of all kinds. From heirloom Persian rugs to antique Navajo rugs, traditional to contemporary and all fine rugs in between, we clean them.
Furthermore, whether your rugs are made of wool, silk or cotton, trust that they are in capable hands.
We also clean synthetic rugs, however they typically can be cleaned with a traditional hot water extraction method and don't require the level of care of cleaning an Oriental or other fine rug.
Oriental Rug Cleaning Denver
While some rugs may require specific types of different care, the following is the typical process that you can expect your fine rug to go through during the fine rug cleaning process.
Rug Pickup and Delivery 
After you book an appointment, we will come to your home and pick up your rug. We'll roll it up and bring it to the rug plant. Cleaning and drying typically takes 10-14 days from start to finish.
Once the cleaning is finished, your rug is rolled and wrapped in plastic sheeting. We'll return the rug to your home and put it back in place.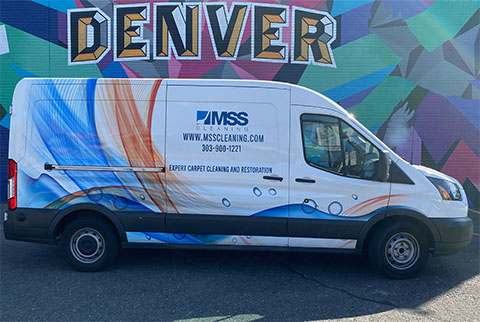 Rug Inspection
After your rug arrives at the plant, the first step is inspection. Here, any damage or staining is notated. Should repairs be necessary you'll be notified of any additional suggested work to be done.
Rug Dusting
After inspection, your rug moves on to the next step where loose soil is vibrated out of the rug. This gentle, yet thorough process knocks out years of dust and dirt can produce a surprising amount of soil that has been trapped between wool, silk or cotton fibers for years!
Washing the Rug
Next, the rug is specifically treated for any stains, such as pet urine, that may be present.
After that, it is submerged in a water bath with constant flowing water.
This is essential in that it prevents color run from released dyes from bleeding into adjacent areas. The rug is agitated while in the water bath to release remaining soils as it is being cleaned.
Water is Spun Out
Next, the rug is further rinsed and then placed into a large centrifuge. This machine spins the water out of the rug getting it mostly dry while preventing; dye from running, the rug from browning from drying too slowly or from discoloring the fringes.
Drying in Temperature and Humidity Controlled Room
The last step before packaging the rug is to fully dry the rug. This is done by hanging the rug in a temperature and humidity controlled environment to ensure the appropriate drying speed. 
Rug is Delivered and Reinstalled
Once your rug has been professionally cleaned, it is packaged and delivered back to your home. We'll put it back just as we found it, only now your Oriental, Persian, Navajo Cotton or other fine rug will be beautifully cleaned and ready to put back into service adding warmth and beauty to your home.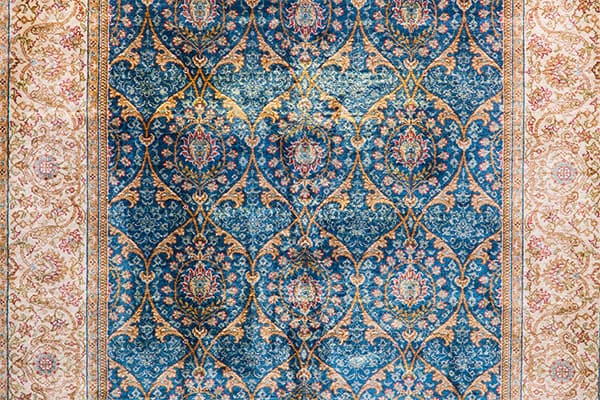 How much do you charge to clean fine area rugs?
We have a three tiered pricing approach depending on the fibers being cleaned. Pricing is inclusive of almost all stain removal, odor removal etc. If you have questions, don't hesitate to give us a call to discuss your specific rugs.
$5.00 per square foot for most Oriental or Persian rug cleaning as well as for other wool rug cleaning
$6.00 per square foot for silk rug cleaning or cotton rug cleaning
$7.00 per square foot for southwestern textiles: Navajo rug cleaning or other Native American textile cleaning
Does rug cleaning damage the fibers
Don't worry. While the fine rug cleaning process is exceptionally thorough, it won't damage the fibers of your fine rugs. The professional cleaning and repair work (if necessary) is the best you'll find anywhere. Your rug is in very capable and experienced hands.
What rug materials can you clean?
We clean rugs made of all kinds of fibers. Wool, silk, cotton, viscose, bamboo silk, jute and sisal can all be cleaned safely and effectively.
How does wet cleaning compare to dry cleaning?
When it comes to correctly cleaning a fine rug, the answer is almost always to use a full water bath and the appropriate drying methods to clean the rug. Dry cleaning can be used to clean the surface of fibers but it won't remove the often quite substantial amount of dry soil at the base of the rug. A quality rug cleaner is going to rely on a water bath to safely clean most fine rugs.
Do you repair rugs?
Yes, we offer expert fine rug repair. This can be done in conjunction with rug cleaning or on it's own. Repairing rug tassels, fixing holes in the rug and more can be done.
Schedule Your Denver Oriental Rug Cleaning
We offer both the convenience of online scheduling as well as phone consultations regarding your fine rug cleaning. MSS Cleaning serves the Greater Denver Area.