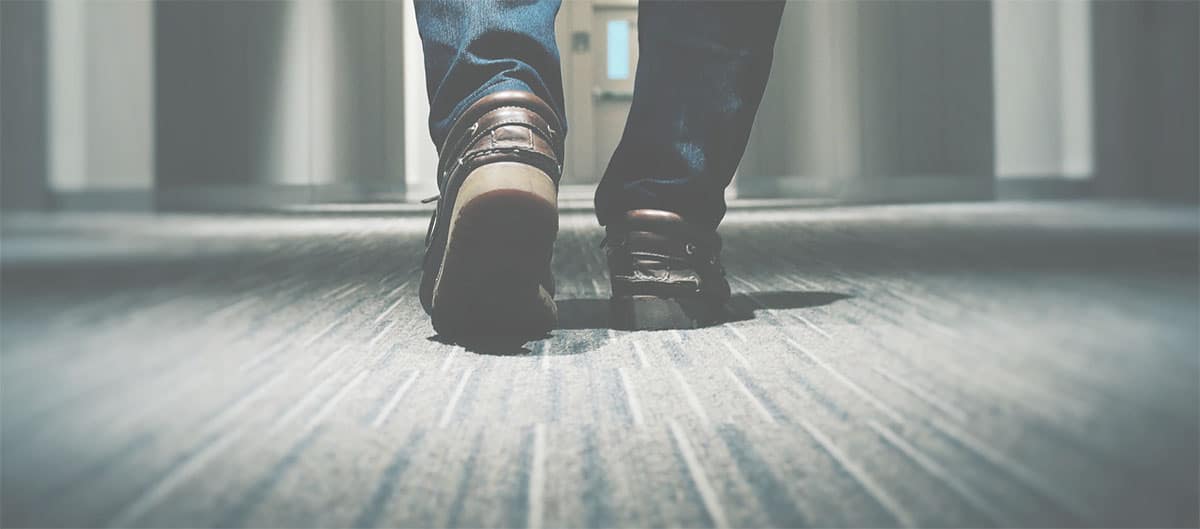 Denver Office Carpet Cleaning Services
Your Choice for The Best, Certified Carpet Cleaners in the Denver Area
Office carpet cleaning is an important step to keeping your carpets (and overall facilities) looking their best and lasting the longest without replacement. Our Denver office carpet cleaning services are unmatched. In fact, we clean for a growing number of Denver's top businesses. We clean office carpets ranging from 500 to well over 50,000 square feet.
You need more than just a carpet cleaning company, you need a partner who seamlessly understands your facility maintenance needs. Will work with you to build an simple and effective solution for your office carpet cleaning needs.
Why MSS Cleaning is your ideal office carpet cleaning partner
Are certified, background checked pros that deliver quality results
Are fully insured and registered at the state/federal level
Only use the finest carpet cleaning equipment and solutions available anywhere
Don't subcontract employees
Are comfortable meeting corporate requirements
Able to work within large corporate billing systems
Are great communicators that care
Present honest and fair facility management recommendations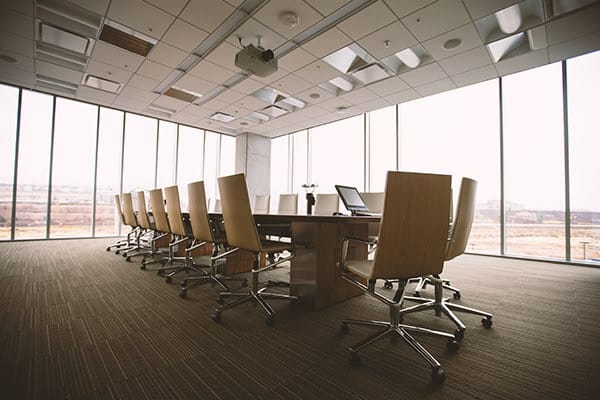 Common Challenges for Office Carpet Cleaning 
Maintaining your office's carpet poses several challenges that you need the right company to help you address:
Traffic areas are often well defined in frequent walk ways
Spills and stains such as coffee spills are common
Employees and guests track in dirt and mud from outside your office building
Pet stains are increasingly common as offices are more frequently allowing dogs
Carpet cleaning needs to take place at night or over the weekend
Clear communication around timing and dates
A company you can trust with keys and key codes (if needed)
Because of this, you want reputable (and capable!) Denver office carpet cleaners.
How Often is Office Carpet Cleaning Needed for your Facility?
How often you clean your office carpet depends on many different factors but, the main question is: what amount of foot traffic does your facility see? The more employees you have, the more pairs of shoes walking through your facility every day. Also, the more coffee cups to be spilled and the greater frequency you need to have your office carpets cleaned.
Each situation is different, and we are happy to consult with you. However, with that in mind, here are some ballpark recommendations:
For a small office, we typically recommend a full hot water extraction (steam cleaning) two times a year
For a larger office, we usually recommend quarterly or six times a year
Between standard cleaning intervals, there are also plenty of commercial carpet maintenance options. We can discuss these options with you to see if they may make sense and to see if we can save you some money.
Low Moisture Carpet Cleaners and Encapsulation Alternatives for Denver Office Carpet Cleaning
When to use encapsulation
To cut down on costs between major carpet cleanings, one option is to use low-moisture carpet cleaning (encapsulation cleaning). We can provide encapsulation cleaning at roughly half the cost of a full cleaning. Our technicians perform this service periodically to maintain the carpet between hot water extraction deep cleanings.
Industry experts recommend hot water extraction (carpet steam cleaning) as the gold standard in carpet cleaning. Thus, this is the "main" service to get the carpet as clean as possible. Coupled with the right solutions, there is nothing better that hot water extraction.
Will I Still Need Hot Water Extraction?
Hot water extraction should always still be periodically utilized when using encapsulation or other maintenance solutions. This is because encapsulation cleaning does not fully rinse the dirt and grime from your carpets. Instead, it provides an semi-effective surface clean that also removes some spills and stains.
Some companies will tell you that encapsulation cleaning alone is adequate. However, in our experience, and in the opinion of industry experts, encapsulation is a maintenance step. This maintenance step should be performed between hot water extractions (steam cleaning) and shouldn't be the only method used.
We'd love to say that encapsulation or low moisture cleaning is as effective as hot water extraction, but it just isn't the case.
We Use the Right Office Carpet Cleaning Equipment
Office carpet cleaning requires a large truck mount machine with the ability to pull vacuum, and to deliver hot, high pressure water over a long distance. Our commercial grade truck mount carries over 550 feet of hose and has plenty of power to pull a strong vacuum the whole way. This allows us to clean large Denver office spaces without leaving behind wet areas.
Many smaller or older machines, or those geared towards the residential market, lose vacuum after reaching 200-250 feet. Because of this, they are not well suited for office carpet cleaning where long hose runs are common. These weaker machines also may leave excess water behind that we do not. Better equipment leads to better results.
What About Carpet Cleaning Offices on High Floors?
If your building is on a higher floor in a building where a truck mount can't reach, don't fret. We have top of the line portable carpet cleaning machines. These "portables" also do a great job when a truck mount can't reasonably be used where hoses can't reach.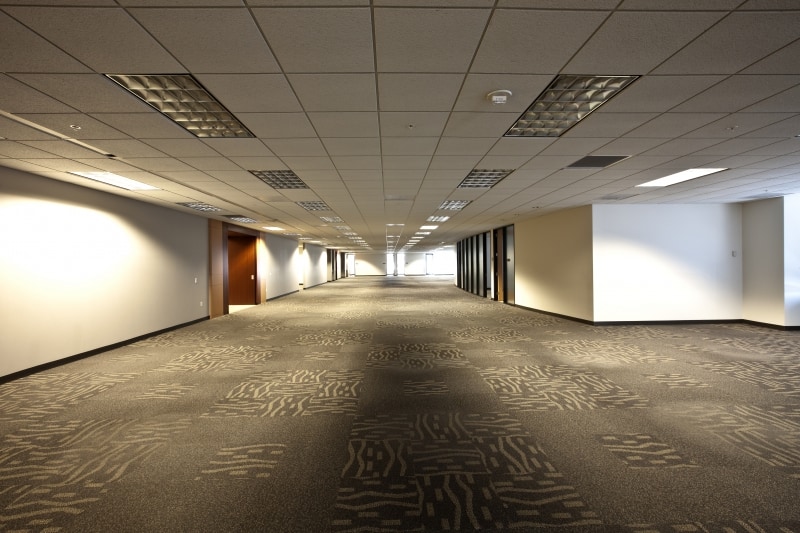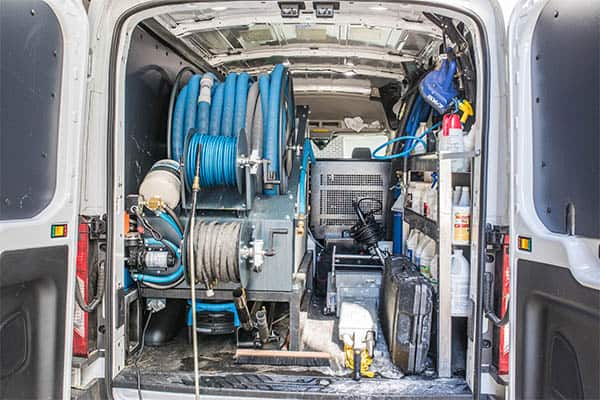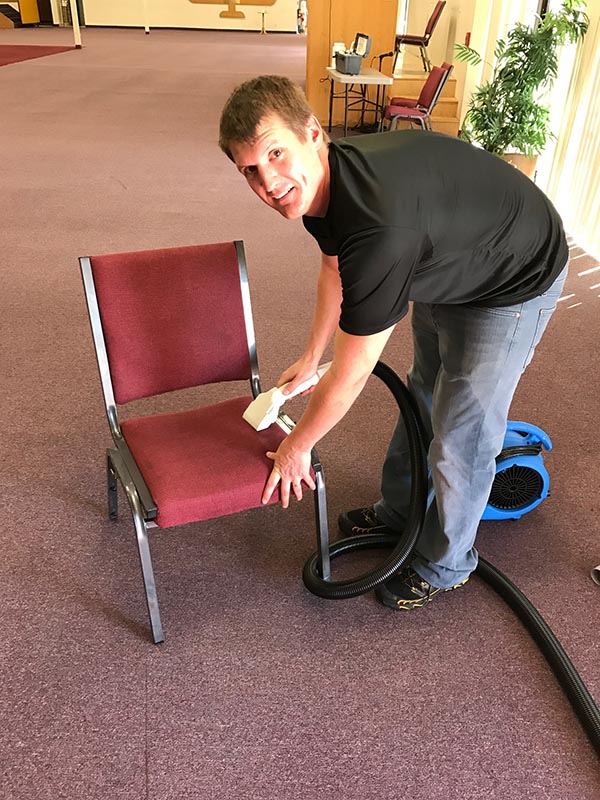 Not Just The Best Denver Office Carpet Cleaners…
Not only does MSS Cleaning provide the best office carpet steam cleaning, but we also offer a variety of additional services to your office. Using the same truck mounted equipment (or portable equipment as necessary to reach high floors), we provide:
Clearly, MSS Cleaning is more than just your local Denver office carpet cleaning company. We're your professional partner in keeping your facilities looking their best. We also service Lakewood, Aurora, and the entire Greater Denver Area. Sometimes we'll even travel as far as Fort Collins, Colorado Springs, or into the mountains. Give us a call for an expert consultation or to book an appointment.