5 Benefits of Investing in Professional Water Damage Repair
Whether it's from heavy rains, a burst pipe, a backed-up sewage system, or an overflowing bathtub, water damage in your home can quickly become an expensive headache.
Not only are things like furniture and personal items at risk of being destroyed by a flood, but the house itself could undergo extensive damage. Issues like dangerous mold and microbial growth can develop in the affected area as a result.
Homeowners Lack Water Damage Restoration Equipment and Skills
The worst part of a water restoration emergency is that most homeowners are not equipped to handle the damage a flood in the home can cause. The average person doesn't have the knowledge, let alone the equipment, to get the job done quickly and effectively in order to save as much of their home as possible.
Professional water damage restoration companies are almost always certified with the Institute of Inspection Cleaning and Restoration (IICRC), as we are, meaning they are specially trained to help you stop the problem and begin the process of restoring your home to its previous condition as soon as possible.
Here are 5 Benefits of Investing in Professional Water Damage Repair:
1.) Start the Water Damage Restoration Process as Quickly as Possible
Some of the damage to your home or business has already been done. However that doesn't mean there's no point in taking swift action to prevent further loss. A water damage restoration services company can employ a number of different water mitigation tools; dehumidifiers, flood extractors, cavity dryers, and professional grade air movers and other advanced equipment are needed remove all the moisture from the spot of the flood and begin the drying process as soon as possible.
Time is of the Essence
If water extraction and drying is tackled quickly and correctly, microbial growth like mold can typically be halted before it becomes a problem of its own that requires it's own mitigation.
If you wait too long after water has damaged your structure, the possibility for mold growth increases massively. Once microbial growth is present, areas need to be isolated, additional materials typically need to be removed and mold and mildew need to be removed with scrubbers to clear the air of dangerous particulates left behind.
As you can imagine, when restoring water damaged areas, costs increase significantly when it is not tackled promptly.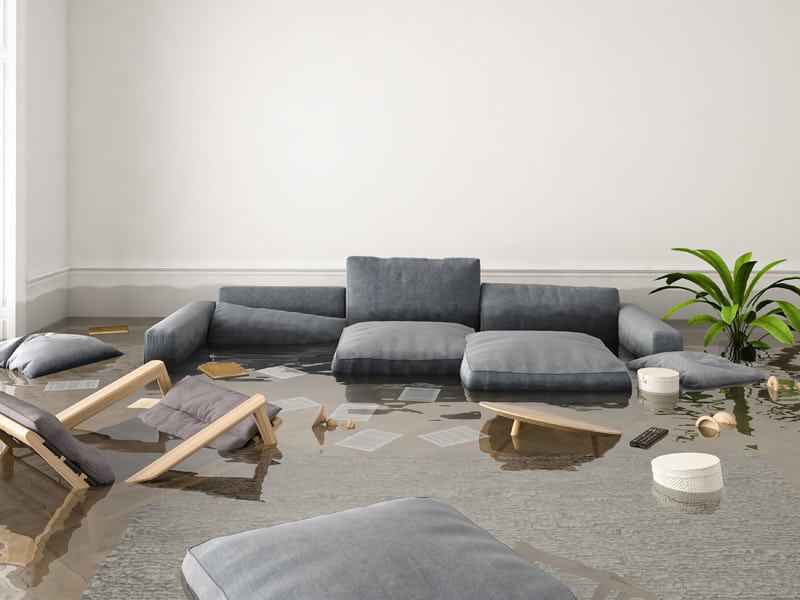 2.) Ensure the Safety of Yourself and Your Family
There are several health risks that might arise from dealing with water damage, especially with a house flood with standing water. If flood waters come into contact with electrical equipment or outlets, you're at risk of being shocked, and the house is at risk of a fire. If the flood damage involves sewage back up, you're at risk of coming into contact with contaminated water.
Contacting a water damage repair company means you don't have to put you or family at risk of these hazards. The company's restoration team will safely turn the power off to your home, whether that means using the circuit breaker or contacting the power company to turn the power off using the meter.
If the issue is a sewage backup, a water damage restoration company will use personal protective equipment in the process of removing the contaminated water, and then disinfect the areas that the water has come in contact with.
3.) Prevent the Growth of Mold and Mildew
The likelihood of mold and mildew developing as a result of a flood is high, and the damages to your health and finances that they can incur are considerable. Once mold and mildew have set in, the process of removing them is arduous and costly, and might result in the further loss of property.
A professional water damage repair company will come in with the necessary personal protective equipment, as well as probes to check moisture levels and inspect hard to reach areas for damage.
4.) Deal with Insurance Companies
Filing insurance claims after a flood can be a headache for the homeowner, and it may wind up being extremely costly if not handled correctly.
Unless you've had the misfortune of experiencing multiple floods in your home, you most likely don't have the experience necessary to properly deal with the insurance company.
Water damage restoration companies will work with an adjuster to make sure you're covered for as much of the damage to your property as possible.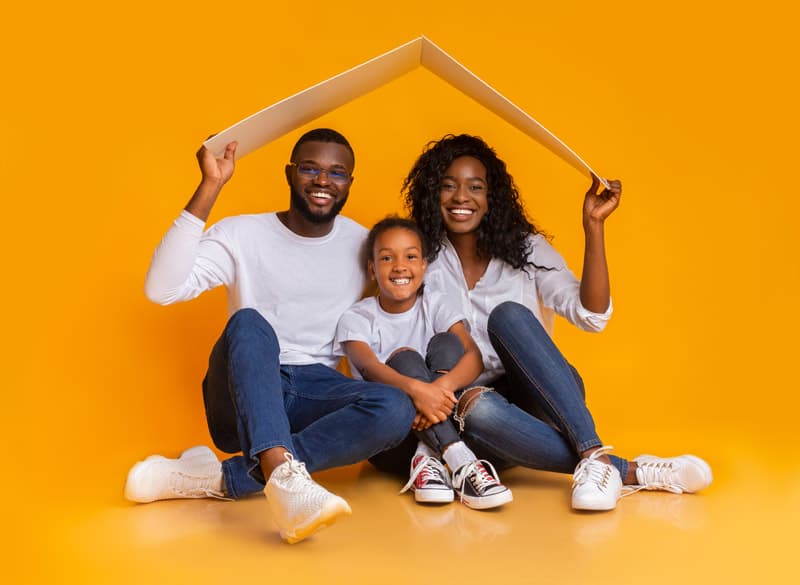 5.) Saves You Money
Sure, it will cost you money to hire a water damage restoration company, but it can wind up saving you a ton of money in the long run.  From salvaging your possessions, to preventing the spread of water damage, to stopping the development of mold and mildew, to ensuring that your insurance company has you covered, investing in professional water damage repair is a safe bet to keep you from going broke in the event of a flood.
Far too often, we've gone to homes where customers have attempted to clean up water damage themselves. Microbial growth has already happened. Carpets and pad are ruined, drywall and baseboards needs to be thrown out and additional mitigation costs and time to complete the job skyrocket. Along with this comes the associated hassle of frequent visits from workers for longer periods of time.
Experienced a Water Damage Emergency?
If you've recently had a flood or other water damage in the Denver area, and you need help with water damage restoration, call the experts at MSS Cleaning.