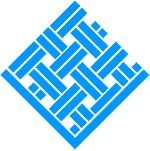 Carpet Cleaning Cherry Creek
Professional Carpet Cleaning, Incredible Results
Carpet Cleaning Cherry Creek Experts
We take carpet cleaning Cherry Creek seriously. None of our work is subcontracted and we're not some national franchise. We're a fully independent Colorado business and our office is less than 5 miles away.
Our focus is on providing an incredible, 5 star experience to all of our customers. We do this by hiring and training top technicians, providing them with the finest carpet cleaning equipment on the market, and guiding them to follow our incredibly thorough cleaning process.
Easy to book, clear communication
We're a local Denver company who wants to make your Cherry Creek carpet cleaning experience seamless.
Give us a call or get a free quote / book online.
We offer multiple services for your convenience:
Expect us to send appointment confirmations and reminders. You'll also get an on-the-way message when we're heading to your location.
We'll Follow up to make sure your appointment went great.
The most thorough carpet cleaning process
The best carpet cleaning comes from the best cleaning process. Which we have. A better process equals more thoroughly cleaned carpets.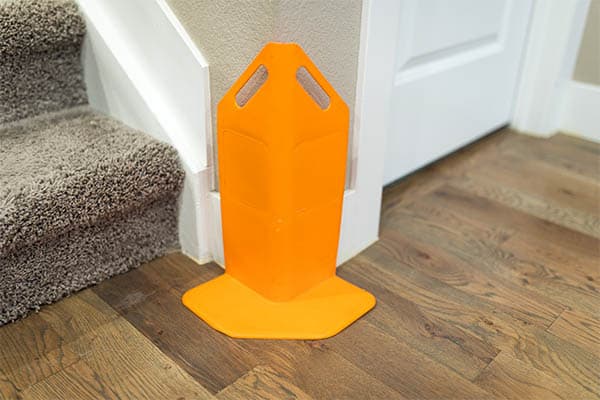 1.) Corner Guards are Used to Protect Your Property
We take proper steps to protect your property using corner guards for walls and moulding along with blocks and tabs to protect furniture.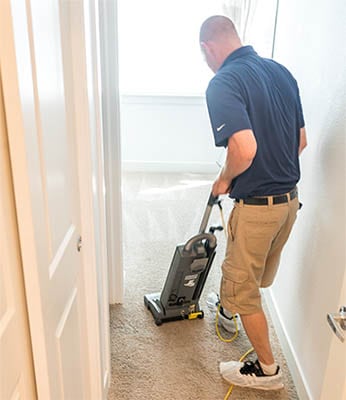 2.) Pre-Vacuuming to Remove Dry Soil
Vacuuming is an important carpet cleaning step. It's helpful to remove hair and dry soil before getting it wet. We know that it's worth it to take a little longer to do the job right.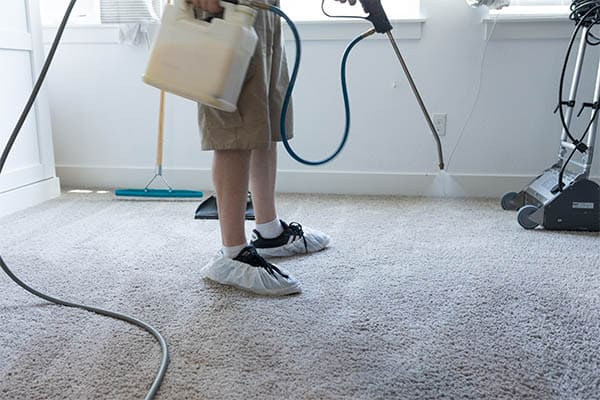 3.) Pre-Spraying to Release Dirt and Grime
Pre-spray is the cleaner we apply to all your carpeted areas to help release dirt, spots and minor stains. Without it, carpets can't be cleaned well. It's also really important to help revive heavy traffic lanes.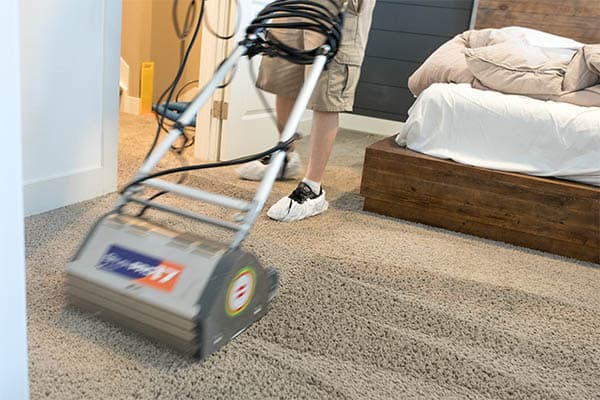 4.) Counter Rotating Brush Machine for a Deep Scrub
We use a counter rotating brush machine to really scrub your carpet and to lift all the debris, hair and other grime from deep in your carpet fibers below where a vacuum can reach.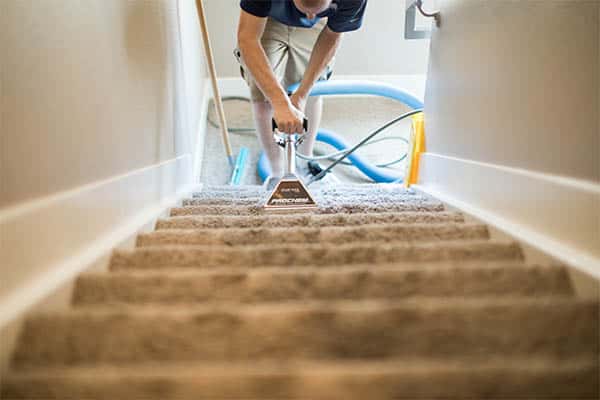 5.) Complete Extraction and Rinsing Without Residue
Our process uses non-toxic solutions safe for kids and pets. Not harsh detergents or shampoos. Your carpets are thoroughly rinsed to avoid stickiness, crunchiness, reappearing stains, or a dirt-attracting residue.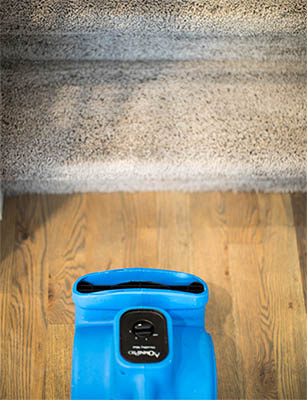 6.) Speed Drying with Fans
While our super high powered commercial carpet cleaning plants do an amazing job of removing water on their own, our mantra is that if it can be done better, it should be. High speed fans are moved from area to area as we clean, leading to even faster dry times that are tough to beat.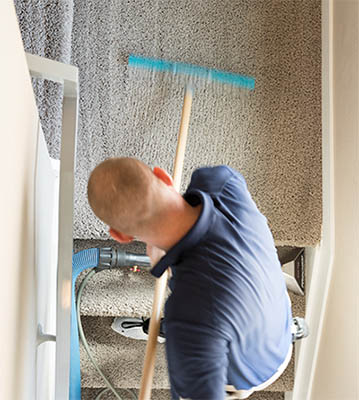 7.) Carpet Grooming to Finish
Carpet grooming aligns the carpet fibers, helps lift depressions, and leaves a clean, uniform appearance on your carpeted surface. Because the details are important.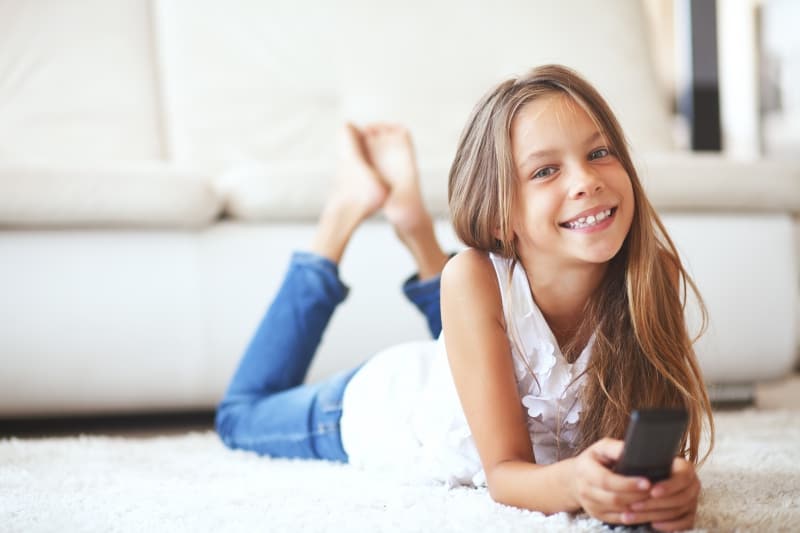 Family safe carpet cleaning
You want your carpets and upholstery to be fresh and clean. We avoid using harsh chemicals when we clean so your carpets are family and pet safe.
Clean Rinsing and Fast Drying
You're probably not looking for your Cherry Creek carpet cleaners to leave a soggy, sticky mess. Don't worry, we won't. Our process rinses cleanly without leaving behind any residue. It also dries quickly, thanks to our powerful truck mounted equipment and speed drying fans. So you're carpet is dry in hours, not days.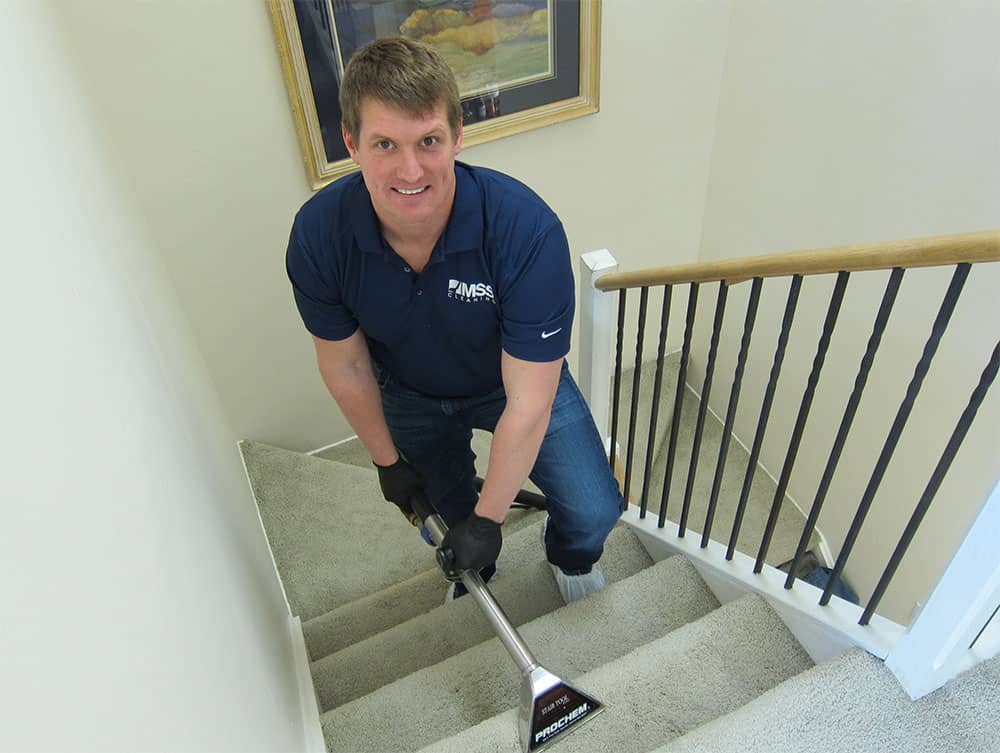 Superior Carpet Cleaning Cherry Creek
There are plenty of carpet cleaning companies serving Cherry Creek.  When your priority is high quality carpet cleaning services, done right, MSS Cleaning is the right company to provide that.
We're a local, family run Denver Colorado business. Not a corporate franchise. You deserve an incredible customer service experience with a quality company, so that's what we make sure you'll get. Book online or give us a call.
We look forward to working with you on your carpet cleaning Cherry Creek project.