Professional Upholstery Cleaning Centennial
Top Quality Results and Service
At MSS Cleaning, we're the Centennial upholstery cleaning experts you can trust to do the job right
MSS Cleaning – Centennial, CO
Professional Upholstery Cleaning Services
The upholstery in your home has seen it's fair share of abuse of the years. From pets to children, food, red wine, ink and more. 
Give it a face lift and a much needed dirt and grime removal with our professional upholstery cleaning services.
Industry Leading Upholstery Cleaners
Our friendly, experienced technicians use powerful truck mounted machines as well as Drimaster tools to thoroughly clean the upholstery in your Centennial home.
These upholstery cleaners rinse and extract soils and spots from your sofas, chairs, headboards, dining room chairs, ottomans and more. 
Non-toxic, Fast Drying
Our non-toxic cleaning solutions safely and thoroughly clean your upholstery without leaving behind a dirt- attracting residue. Expect short dry times of only a few hours, so you're back to enjoying your freshly cleaned upholstery in no time.
Business Hours:
Mon – Fri: 8:00 – 6:00
Sat: 9:00 – 5:00
Sun: Closed
Centennial Zip Codes We Serve:
80015, 80016, 80111, 80112, 80121, 80122, 80161
What Your Neighbors Are Saying
At MSS Cleaning, we've built a reputation by doing right by our customers. This starts with hiring and training friendly, professional technicians that really know their stuff. It also means creating a simple and honest booking system that keeps you informed and in control.
Our reviews say it all – people love working with MSS Cleaning and we know you will too.
Centennial Upholstery Cleaning Experts
While industry suggestions are that you should periodically clean your upholstery, many people don't. They don't call us until something is really wrong with their upholstery and they need to get it cleaned up. 
Such was the case when a customer called us about her new white sofa that her toddler decided to decorate with makeup and bronzer while she wasn't looking. 
The before and after pictures tell the clear story – back to looking brand new in no time at all.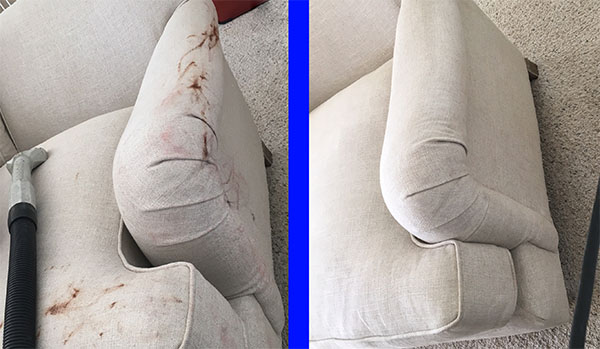 An Upholstery Cleaning Service Built That Values Your Time
We use the latest technology to make things easy for you. From scheduling, to reminders and ultimately payment, our service is easy, streamlined, and designed to keep you in the loop. Of course, we're always just a phone call, email or text message away.

Free Quote and Online Scheduling
Easily create a free quote and/or schedule your appointment online. Or just give us a call.

Reminders and Updates
Once you schedule, expect to receive text and email reminders before the service. You'll also get a notice when your technician is en route.

 Your Appointment
We'll arrive at your home or business, complete our work, and make sure you're happy.

Follow Up
Once the work is completed, you'll receive a follow up to make sure everything went well.
Our Upholstery Cleaning Method
We'll start with a thorough inspection of the piece(s) to be cleaned. We'll look at the fabric type, age, and other characteristics to decide on the best cleaning approach.
Upholstery specific prespray is applied to loosen soil and spots.
Special spotters may be used to remove certain stains like ink, tar, red stains etc. 
Manual agitation to release spots and stains may be used.
The deep upholstery cleaning begins using the truck mounted system and upholstery cleaning tools.
Fans may be used to help speed our already fast dry times
Your upholstery will be dry within a few hours
Other Centennial Services Offered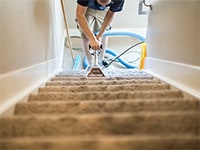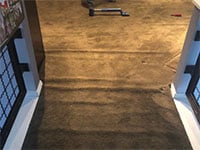 Wrinkled, rippled, buckling carpets? Burns, tears or damage? Don't worry, our experts have you covered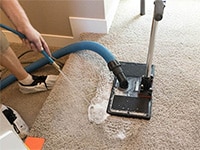 MSS Cleaning is able to solve the toughest carpet pet odor and pet stain issues
Frequently Asked Questions
Does MSS Cleaning use different equipment than it's competitors?
Our process involves using the gold standard in carpet and upholstery cleaning – a truck mounted hot water extraction system. Many of our competitors use inferior methods like using a small, weak portable machine to try and do the same thing. These machines lack the necessary suction, pressure and heat to thoroughly clean your upholstery. Don't settle for mediocre quality.
Can't I just DIY clean my own upholstery?
We'll be the first to tell you that there is a place in the world for store bought upholstery cleaners. They aren't for cleaning your whole piece of furniture, and you have to take care not to over-wet or to set stains while using them. However, they can be helpful in cleaning up small spills. 
As a general rule, use a mild, non-soapy cleaning solution and make sure to thoroughly rinse the area.
If it's a bigger job or the spot isn't budging, or if you need to clean the entire piece of upholstery, you're better off just calling the pros at MSS Cleaning right from the beginning. 
Do you provide carpet and upholstery cleaning?
Yes, we provide both carpet and upholstery cleaning services. Once the truck is set up and the hoses are run, changing out upholstery cleaning equipment and solutions for carpet cleaning is quick and easy. There is a definite benefit to getting both services done at the same.
What kinds of furniture do you clean?
We clean all kinds of furniture. From sofas to sectionals, ottomans to dining room chairs. Headboards to throw pillows and everything in between. 
The Best Centennial Upholstery Cleaners
We want to be your partners in helping you keep your upholstery clean and looking it's best. Our company offers services all throughout Centennial and the Greater Denver Area and throughout Arapahoe County. From Arapahoe rd. to Dry Creek, through Dove Valley, Southglenn, Foxfield, Chapparel and Piney Creek Ranches and beyond.
If you have any questions or would like to book an appointment over the phone, please don't hesitate to give us a call. If you prefer to schedule online, please feel free to use our easy online scheduler too.