Carpet Stretching and Repair Aurora, CO
Don't Replace Your Carpet, Fix It!
Professional carpet repairs and carpet stretching in Aurora and the surrounding areas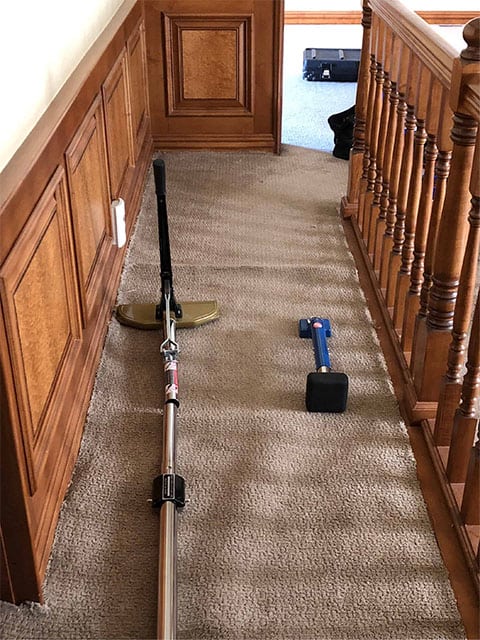 MSS Cleaning – Aurora, CO
Expert Carpet Stretching Aurora
No one wants to have unsightly buckles and rippling in their home's carpets. Over time or because it was improperly installed in the first place, carpet can loosen. 
Fortunately, we have the fix.
We use the proper tools to effectively stretch your carpet back to the correct tightness and then reinstall it along the walls.
Carpet Repair Aurora
If your carpet has damage from burns, tears, pet damage or bleach stains. We have the solution. Maybe instead, you're dealing with splitting seams? The answer is a call away.
We can remove damaged areas and seam in a new piece of carpet to repair unsightly damage.
Business Hours:
Mon – Fri: 8:00 – 6:00
Sat: 9:00 – 5:00
Sun: Closed
Aurora Zip Codes We Serve:
80010, 80011. 80012, 80013, 80014, 80015, 80016, 80017, 80018, 80019, 80040, 80041, 80042, 80044, 80045, 80046, 80047, 80012, 80137, 80138, 80230, 80231, 80239, 80247, 80249
The Best in Aurora Carpet Stretching and Repair
At MSS Cleaning we do things a bit differently. Our carpet repair employees have years of experience and the results show. 
We offer high quality repairs coupled with exceptional customer service.
Our customers have noticed the difference and we know you will too.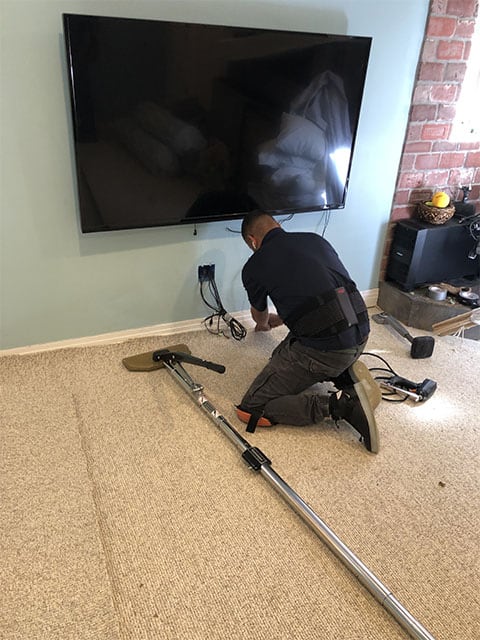 Carpet Stretching Process
Proper carpet stretching requires the right tools and know-how to do the job right.
Many companies speed through jobs, skipping the all important step of using a power stretcher.
We use the power stretcher to properly tension carpets so that they can be placed onto the tack strips and tucked cleanly to the wall with excess carpet cut off and thrown away.
The result is a tighter carpet that both looks better and won't come loose again, avoiding future carpet ripples and buckling.
Free Aurora Carpet Stretching Estimate
Get a free carpet stretching estimate. We'll give you a straight answer on whether you should get your carpet restretched, or if it makes more sense to replace it. We'll also provide a price estimate for the work to be done.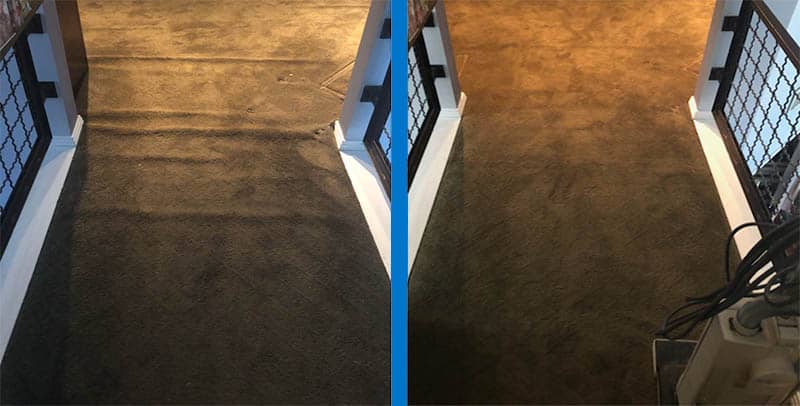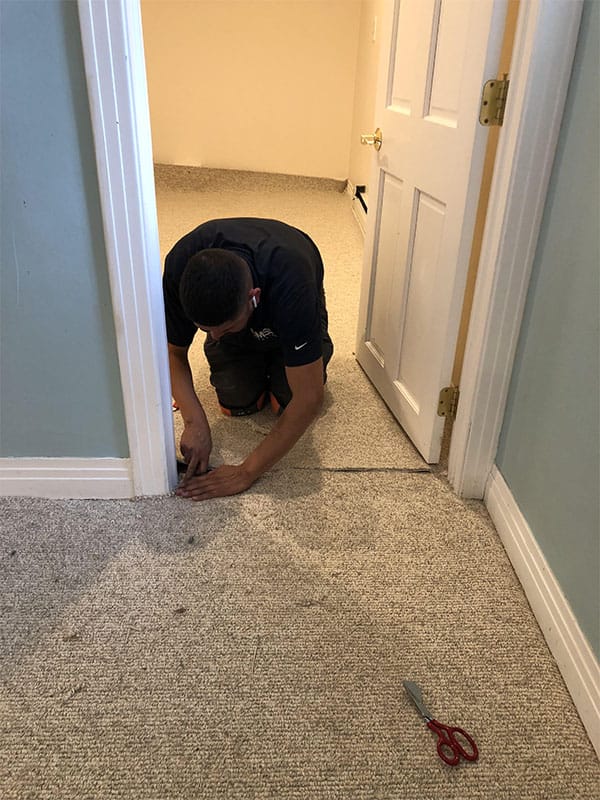 Carpet Repair Process
Our technicians have years of experience doing carpet repairs all throughout Denver
Whatever issues your carpet has, whether burns or tears, split seams or pad replacements, we've tackled it all.
Our typical repair process involves cutting out damaged carpet and replacing it with a patch of spare carpet. 
Once a patch is in place, we seam in the new piece with a Koolglide carpet seamer, creating stronger seams than the traditional method.
Free Aurora Carpet Repair Estimate
Give us a call or book a free estimate online. Typically it's easiest to discuss the carpet problem over the phone to provide an estimate.
Assuming a price cannot be determined over the phone, we can come out and put together an estimate for you.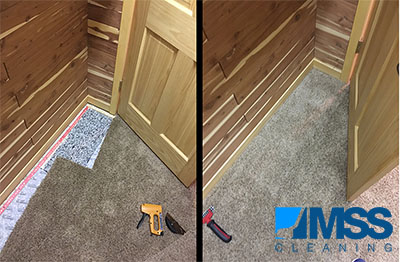 Easy, Professional, Hassle Free Service
We use the latest technology to make things easy for you. From scheduling, to reminders and ultimately payment, our service is easy, streamlined, and designed to keep you in the loop. Of course, we're always just a phone call, email or text message away.

Free Quote and Online Scheduling
Easily create a free quote and/or schedule your appointment online. Or just give us a call.

Reminders and Updates
Once you schedule, expect to receive text and email reminders before the service. You'll also get a notice when your technician is en route.

Your Appointment
We'll arrive at your home or business, complete our work, and make sure you're happy.

Follow Up
Once the work is completed, you'll receive a follow up to make sure everything went well.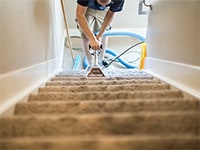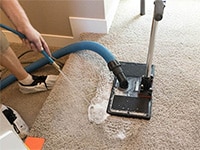 We're true experts at solving difficult carpet pet odor, pet urine, and pet stain issues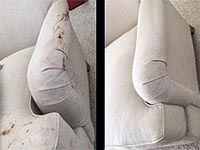 Top quality upholstery cleaning using equipment that thoroughly cleans without over-wetting or leaving streaks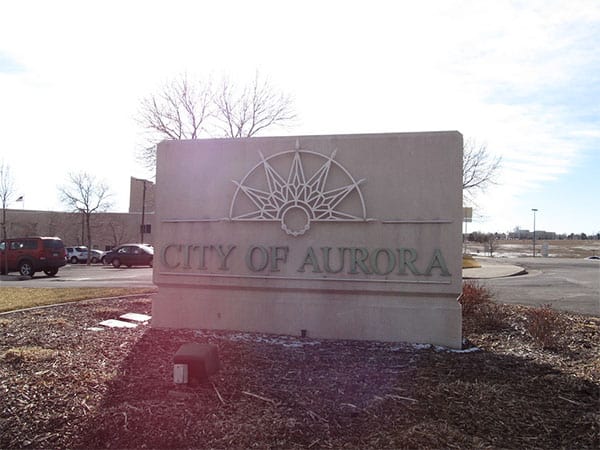 Aurora Carpet Repair and Stretching Services
At MSS Cleaning, we service homes all throughout Aurora and across the Greater Denver area.
We have worked in homes from Heritage Eagle Bend to Buckley Air Force Base, Highline Villages to Murphy Creek up to Stapleton and throughout all of Aurora.
We've no doubt done work for your neighbors and now we're looking forward to working with you!